Mova Globes: Place them in light. Sit back. Watch them spin. Be impressed!
The Sun and Moon are Earth's constant companions. Together, this magnificent trio will bring a mesmerizing presence to any room.
Do you have a question about this product?
Our 8.5-inch Sun is the center of the MOVA solar system. It spins with fiery deep reds, and bright oranges pop on the bright yellow surface. Pair it with our best-selling 6-inch Earth with Clouds for a direct look at our planet from space with swirls of white clouds punctuating soothing green and blue colors. This trio wouldn't be complete without our ever-popular 4.5" Moon alluring a blue/grey color and dark craters. This perfect set encompasses the transition from day to night.
SUN EARTH MOON BUNDLE
Uses images from NASA
Turns using ambient light
Hidden magnets provide movement
No cords or batteries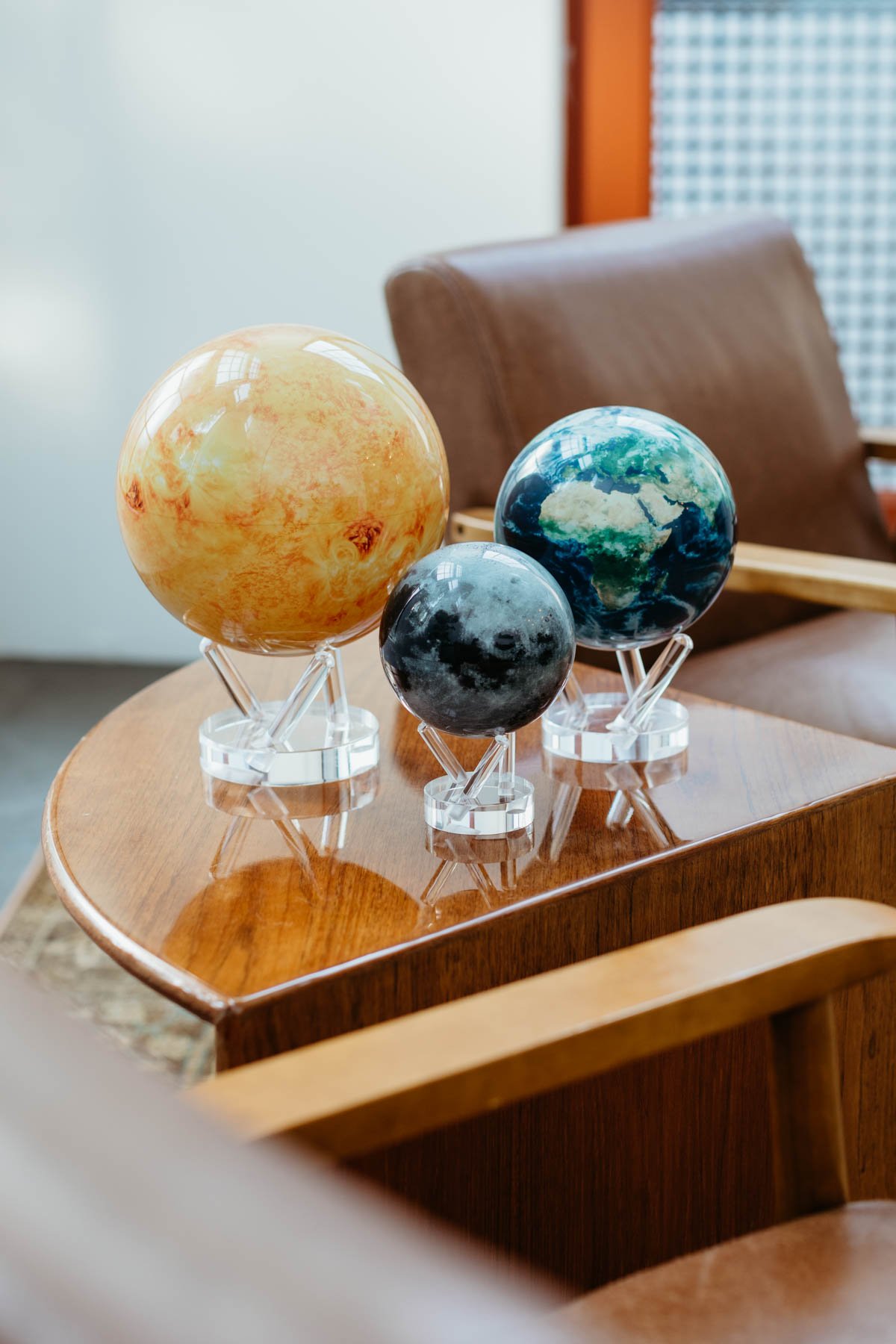 How does it work?
Each globe combines vibrant artwork with our patented technology, creating a flawless rotation without batteries or messy cords. Hidden solar cells use ambient natural or artificial light for power, while the earth's magnetic field provides the necessary torque. These elements work seamlessly to power a 'whisper-quiet' mechanism, allowing the globe to rotate within its clear outer shell. Each piece is assembled with such precision, it appears the inner and outer layers are one – rotating without any outside power source.
Select a row below to filter reviews.
You cannot post a review because you are not logged as a customer
Log in / sign up
No customer reviews for the moment.